Libertarian Party of Multnomah County
Affiliated with the Libertarian party of Oregon. National Libertarian Party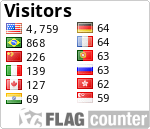 "The whole aim of practical politics is to keep the populace alarmed -- and thus clamorous to be led to safety -- by menacing it with an endless series of hobgoblins, all of them imaginary." -- H.L. Mencken"
When great changes occur in history, when great principles are involved, as a rule the majority are wrong. The minority are right." -- Eugene V. Debs (1855-1926)
"A black market is a free market operating against the wishes of the state."
–Harry Browne.
Our monthly meeting is now combined with state meeting:
5:30 pm on the 2nd Wednesday of the month
At the Lucky Lab: 915 SE Hawthorne Blvd, Portland, OR (map)
(canceled for the summer)
See Oregon Libertaring Facebook Page for the latest info.